eToro Market Update: It's Officially Alt Season!

Today's Highlights
US is Stronger

Saudi Oil Manouver

Happy Alt Season
Please note: All data, figures & graphs are valid as of March 11th. All trading carries risk. Only risk capital you can afford to lose.
Traditional Markets
Speaking with CBS in a rare interview last night, Fed Chairman Jerome Powell gave some of his thoughts on the local and global economies. The divergence of which, as Powell puts it, is cause for remaining cautious.
Because the global economy is reliant on the US Dollar, the Fed is having a difficult time normalizing monetary policy even though things are great at home, because of the possible effect on other markets. More than that though, Powell noted possible risks from the slow down in China and Brexit.
It is possible that these risks are the reason the stock market just closed its worst week so far this year (purple rectangle), which isn't saying much as it's been a fantastic year. Markets are looking bright this morning in Asia and Europe, and it will be interesting to see how we handle the US session.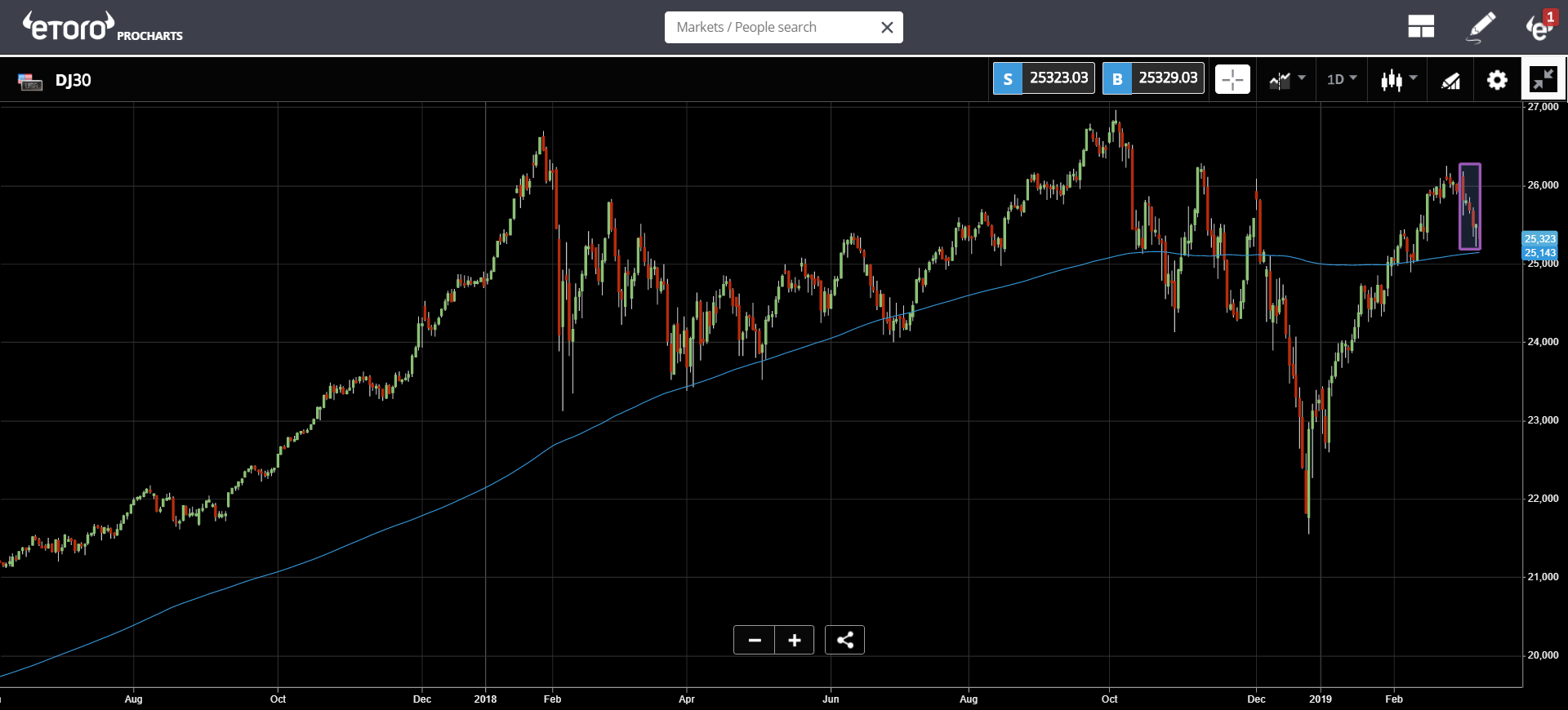 The KSA's Grip on Oil
Sometimes you need to take a step back in order to gain ground.
This is exactly what Saudi Arabia is trying to do with the oil market. The Kingdom's clients have reportedly requested a total of 7.6 million barrels per day yet, according to reports, they only plan to supply 7 million.
As the United States has now been mostly energy independent for the last six months, and Venezuela is unable to provide any sort of stable production, the KSA is determined to limit supply as much as possible in order to drive up prices and regain their dominance.
News like this would be cause enough for a rally across the energy sector just a few years ago but today oil is having trouble regaining it's monthly high (purple circle).
When employing the above strategy of taking a step back, it could also backfire, making it difficult to regain the ground given up.
Last week, Norway has announced one of the largest divestments from oil and gas stocks in history as the country moves towards a cleaner sovereign investment portfolio. Not sure how this impacts things but just wanted to throw it in there as I believe it points to a wider trend of investors becoming a bit more conscientious.
Happy Alt Season
With bitcoin lagging behind while other cryptos surge, the feeling is that the crypto winter is coming to a close and it is now alt season.
Of course, there's no telling how long this could last but the signs are all in place. Global volume across crypto exchanges is holding steady at around $30 billion per day, yet bitcoin's volume is less than a third of that figure. Sure, bitcoin exchange volumes are still about double what they were in early February, but some coins like Litecoin, EOS, and BNB have more than tripled their daily volumes in the same time frame.
As most coins are traded against BTC, with bitcoin being the base currency for most altcoins, the fact that volumes are down is very telling of the current market environment.
As well, we're noticing a sudden drop in transactions on the bitcoin blockchain since the start of the month…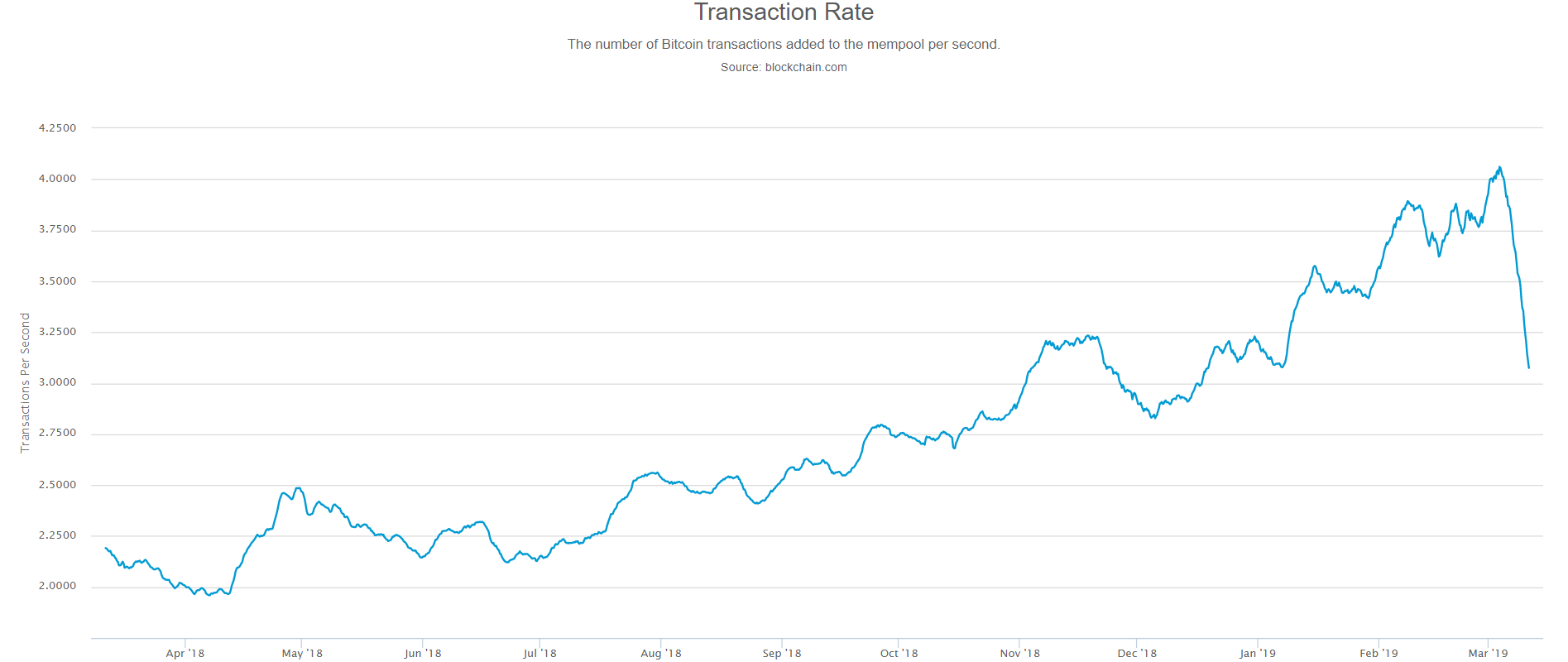 Don't get me wrong, BTC remains the most stable of the cryptos and the Bitcoin dominance index is holding well above 50%, despite some of the surges in the smaller coins.
It's just that, as we pull out of the crypto winter, many traders are looking for more than just stable.
Over the weekend it was Stellar's turn for double-digit gains. From Friday morning until the time of this writing it hit a total rise of 23%.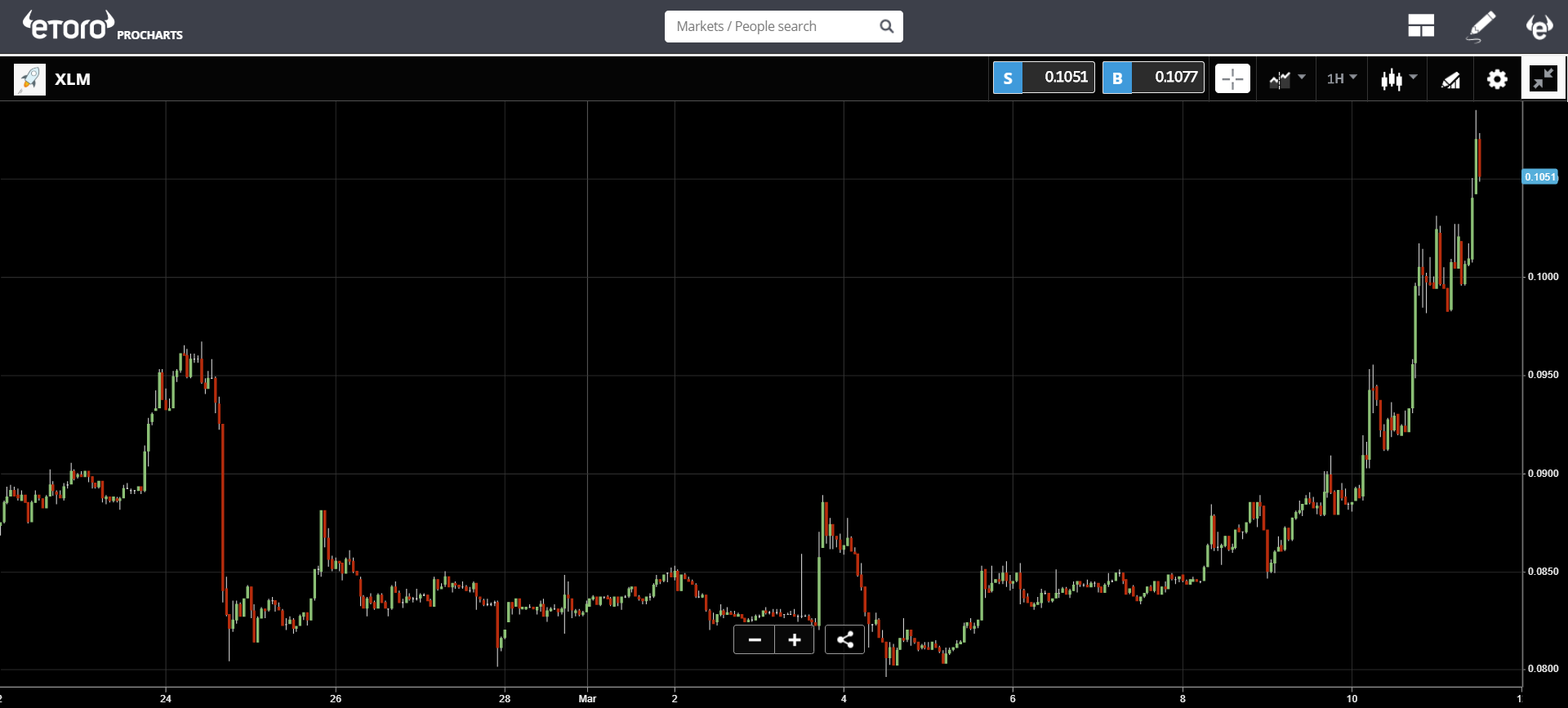 This type of action is typical of an alt season as investors rush into whatever's moving at the moment and try to catch the next wave.
Happy surfing!
About the Author: Mati Greenspan is a Senior Market Analyst at eToro


source: https://www.newsbtc.com/2019/03/11/etoro-market-update-its-officially-alt-season/
---
Disclaimer: Mybitcoinshirts.com does not create any content. We share daily crypto articles in our almanac collection so our customers can receive update information regarding cryptocurrencies. This information we share is public available on Google.com. We do not give any financial advise, please do your we own research.